May 20th & May 21st ~  36 Holes @ Mission del Lago - The PC Masters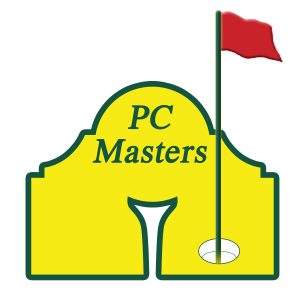 EVENT DETAILS ~ Results Coming Soon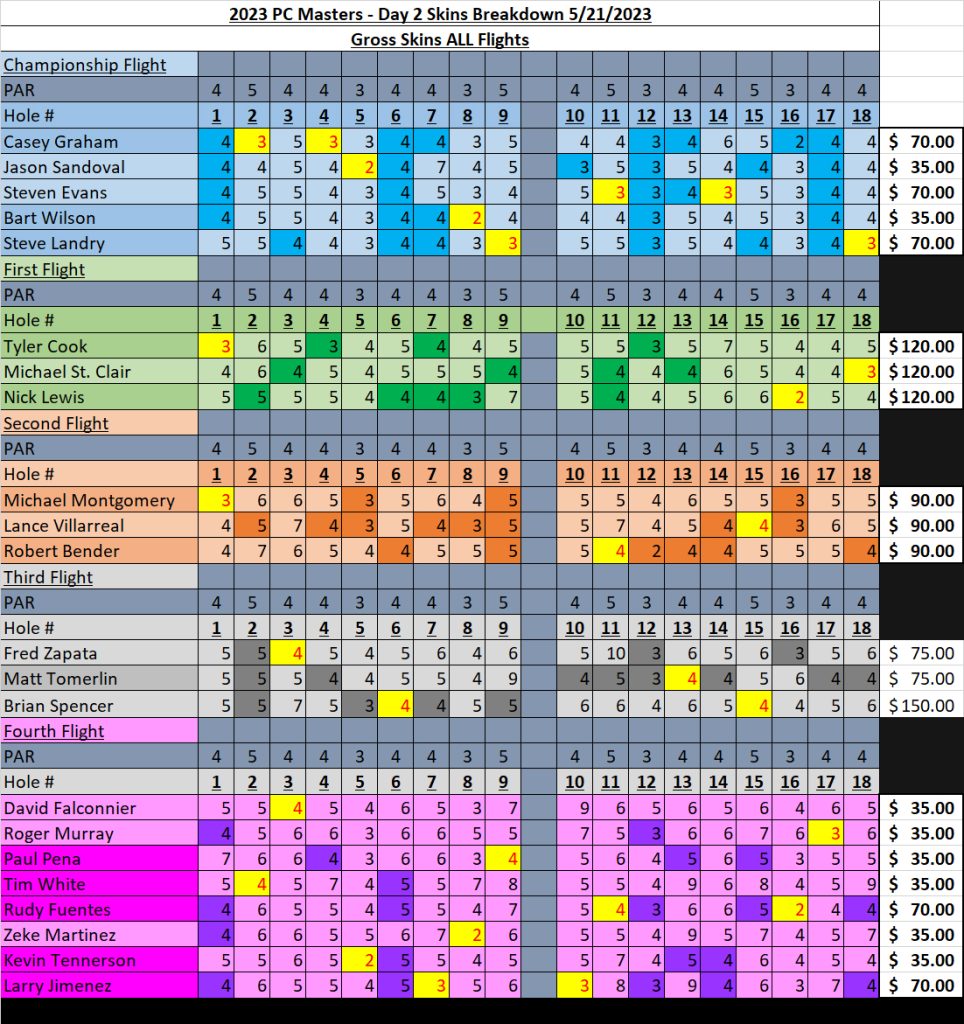 The 2023 Players Club Masters
The final event of The 2023 Alamo City Golf Trail Division ~ Spring Season 
The South Texas Amateur Golf Tour
Alamo City Golf Trail Division
5/20 & 5/21 ~ 36 Holes - Stroke Play @ Mission del Lago GC
EVENT DETAILS
2023 South Texas Amateur Golf Tour
Alamo City Golf Trail Division - Spring Season ~ EVENT #10
FORMAT: 36 Holes - Individual Stroke Play
COURSE - Mission del Lago GC
DATE - Saturday May 20th & Sunday May 21st
TIME - 9:30am Tee Time Start
POINTS - Custom DOUBLE POINTS DISTRIBUTION
ENTRY FEE BREAK DOWN (Per Golfer):
$34 Golf Fee (x2 rounds)
$16 Cart Fee (x2 rounds)
$37 Prize Fee
$18 Admin Fee
$155/Player + tax
*** REFUND POLICY UPDATE ***
Effective April 11th, Due to the credit card processor no longer refunding credit card fees for processing refunds, we unfortunately will need to assess a 5% restocking fee on ALL refunds issued. You may always opt for STX Am Tour credit to save on the 5% restocking fee.
---

IMPORTANT Event #10 ~ PC MASTERS  Updates for 5/20/23 :
**** Please double check your flights & starting tee times.
***MANY PAIRINGS HAVE CHANGED*** Flight Placement Dictates TEE BOX SELECTION!
***This event will be played with LIFT, CLEAN & PLACE in ALL GENERAL AREAS. 
***This event will be played with LIFT, CLEAN, RAKE  & PLACE in ALL BUNKERS. 
The STX Am Tour Staff will monitor current & upcoming weather forecasts. All weather related information will be communicated to the entire field via email and posted on all social media outlets.
The Rocking G Grill will be open for Breakfast & Lunch both Tournament Days.
***Your responsibility is to be at the #1 Tee Box, when your tee time is called.
***The "NEEDS TO PAY" List, will be located at the starters tent area.
**** Mission del Lago's Driving Range will open at  7:00am on Saturday & Sunday
**** The OFFICIAL SCORING AREA will be located in The Clubhouse @Mission del Lago. All golfers, please promptly turn in your SIGNED OFFICIAL SCORECARD immediately following completion of play.
*Round #2 starting times will be emailed to all golfers, following completion of Round #1 on Saturday.*Round #2 tee times will be paired in reverse flight order & reverse score order. (Championship Flight Leader will tee off @ 1:10pm)
**** STX Am TOUR OPTIONAL SKINS - This week's optional skins game will be offered at The Starters Tent prior to teeing off.
~ REMINDER - Skins games will change and vary, based on the style of game and tournament format. Inquire at the golfer check-in area, with questions about this event's skins game.
~$20/person **OPTIONAL PARTICIPATION WITHIN YOUR OWN FLIGHT! ~Gross Skins in ALL FLIGHTS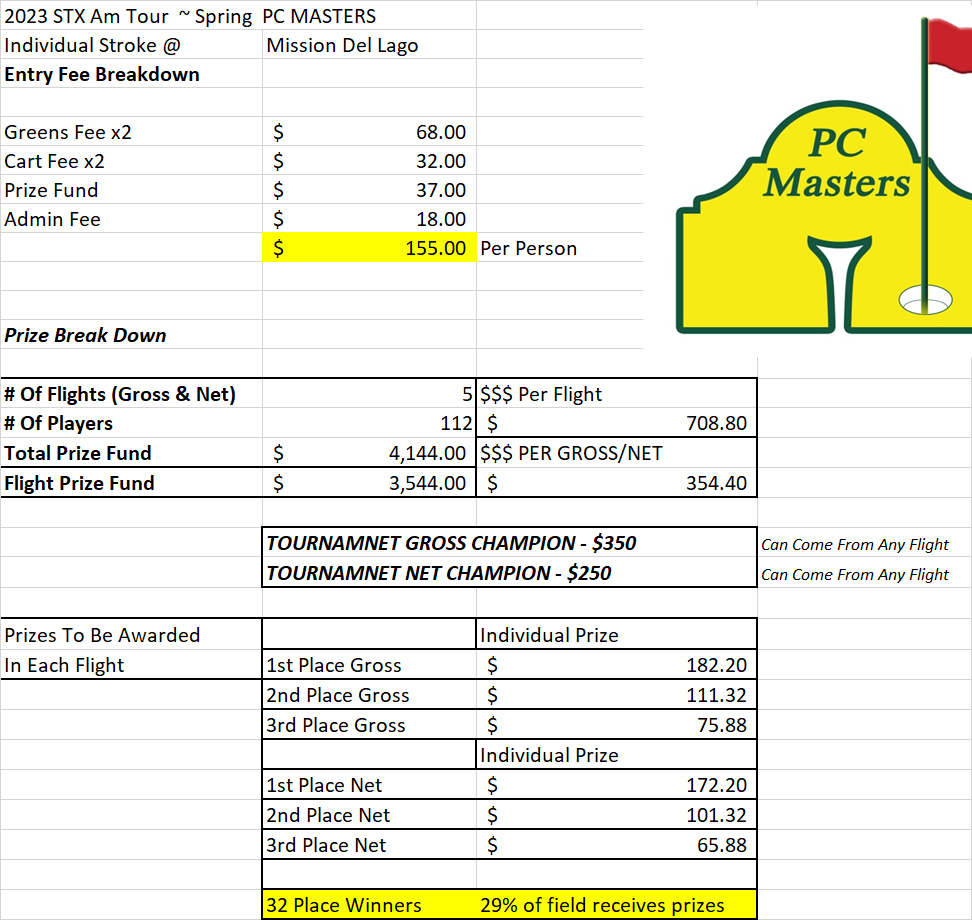 ---